Pileus Technologies: Blog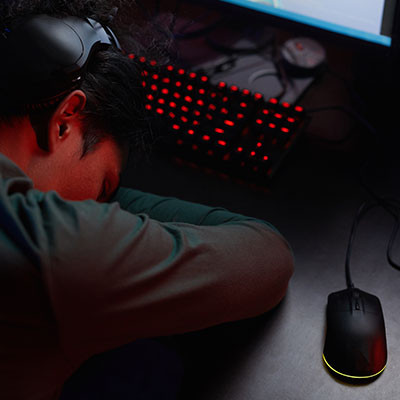 Exposing Your Staff to Every Cybersecurity Problem Can Have Problems of Its Own
Cybersecurity is one part of your business' computing that you must prioritize, as the fallout of a data breach could, in many cases, be enough to shutter your business for good. You want to be seen as a company that takes data security seriously, and to this end, you have likely implemented countless security features and measures to protect your organization's resources and data. However, this all comes at a cost, and it's not the one you might expect: your employees.
Security can be difficult for your staff to embrace and accept, especially if it's not front-and-center for their day-to-day responsibilities. If they don't understand the importance that cybersecurity plays in keeping your business running, then they might see your continued efforts to protect your business' computing platforms almost as inconveniences, making their lives more difficult. This sentiment is called security fatigue, and it's a major problem that can lead to your staff making choices that jeopardize your data security.
Data Security is an Active Problem
The National Institute of Standards in Technology (NIST) has found that most people have admitted to security fatigue in some way. There are so many aspects of security that people can't keep things in line, whether it's policies and procedures or solutions that need to be managed. This is a problem, especially when you understand that security is not something that can be done haphazardly; it must be intentional and focused to keep your business safe. Here are some of the risks associated with security fatigue:
Phishing attacks: If people are suffering from security fatigue, they probably aren't as careful about clicking on links as they should be. Over 90 percent of cyberattacks start by clicking on the wrong link at the wrong time, so you need to ensure that your team knows just how dangerous phishing can be.
Poor password hygiene: Passwords might not be as important to security as in the past, with multiple measures overtaking this important part of your company's security infrastructure, but they are still a part of the security equation. People using the same password for multiple accounts can be problematic, potentially exposing multiple accounts at once to the same threat. About four-in-five people admit to using a password on multiple accounts, which is just not a good place to be in.
Using unsupported software: Regular security updates are a necessity for any business using software to get the job done, and when businesses are exhausted from the constant struggle of maintaining security, it's easy to forget to apply updates. This is most notable for web browsers or operating systems.
The Cure for Security Fatigue
If you want to prevent security fatigue from affecting your team and your business strategy, then you need to consider how your policies and procedures impact both your employees and your network security infrastructure as a whole. There is a certain balance to achieve here, and you can make it easier by introducing tools like password managers to make password generation and remembrance easier than ever.
You could also use a single sign-on solution to make account access as effortless as possible for your employees. You can make SSO as secure as possible through the use of multi-factor authentication, making a simple authentication tool even more powerful.
Pileus Technologies can help make your security efforts easier than ever before. To learn more, reach out to us at (316) 350-7101.