Pileus Technologies: Blog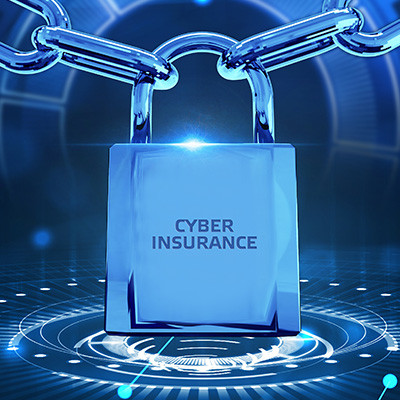 Why Cyber Insurance is a Smart Investment
Despite not wanting to think about cybersecurity incidents derailing your operations, it's important nevertheless to consider them before it's too late to do anything about them. These days, businesses need to invest considerable capital into protections, including a cyber insurance policy to cover all of their bases.
Let's discuss some of your options for cybersecurity insurance and what you'll need to know to make the most informed decisions possible.
What Can Cyber Insurance Cover?
What your cyber insurance covers will vary depending on the provider and the level of coverage you choose.
First-Party Coverage: Direct Losses
A data breach can be quite expensive due to all of the costs associated with recovering data, downtime caused by the loss, and any fees associated with investigating the source of the issue.
Third-Party Coverage: Your Clients and Business Partners
Of course, a data breach impacts much more than your own business. It also creates trouble for your clients and business partners, as well as your vendors. To make things right with all those involved, you might shell out far more than expected.
Aside from cyberattacks, cyber insurance can cover other issues related to your technology, including any damages to your infrastructure or disruptions to your operations as a result of them. They can even cover hard copies of your data. You should, of course, confirm your policy's coverage with your provider before you commit to anything.
What Do You Need to Know Before You Get Covered?
While searching for a cyber insurance policy, you should keep certain information about your business in mind, including the following:
What will your business, in all likelihood, actually need? There are costs associated with security breaches, so you should ensure that your policy covers what it needs to. For example, if you accept card payments, then you want your policy to have some contingencies in place to protect you from issues related to noncompliance with the Payment Card Industry Data Security Standard. This is just one example of how cyber insurance can help to mitigate certain costs.
How much are you willing to invest in cyber insurance? The amount of capital you have ready and available for cyber insurance will determine your decisions about it, so be sure to think about both the floor and the ceiling for these costs. You want to be ready for whatever comes your way, but you also don't want to be underprepared with your coverage or overburdened by the financial strain.
Does your provider cover all risks you expect to face? Cybersecurity covers many different parts of your business, and so too should your cyber insurance policy. If you suffer from a data breach, you'll want to pay to discover the source of the attack, remedy the vulnerability, legal fees associated with the breach, damage control and costs associated with public relations and reputation preservation, credit monitoring services for those affected, and so on. You'll want to make sure that the services you want and need from your cyber insurance policy are covered.
If you need some help determining what level of cyber insurance you need, Pileus Technologies can help. To learn more, call us at (316) 350-7101.